TheMall is expected to be the biggest store in the Metaverse when it launches this summer. The platform wants to bring customers to shop virtually through a browser that will give access to mainstream users with conventional gadgets.
For the past decades, the mall has been the centerpiece of the global shopping and entertainment experience. However, an e-commerce revolution along with the pandemic has wiped out much of the foot traffic in most of our malls. Customers now prefer to shop online and have the goods delivered to their doorstep. With the advent of the metaverse, we will even see people, through their avatars, checking into virtual malls and spending on virtual goods, and even real physical goods in virtual worlds.
One company looking to bring a new metaverse mall experience is MetaVRse. The company says it has been developing a sprawling virtual reality shopping mall for 7 years, which it calls TheMall and is expected to launch in a few months. The opening of the virtual mall is scheduled for the fourth quarter of this year. The new "Metamall" could usher in a renaissance of shopping center architecture in the virtual world, the one that dominated the shopping experience in the second half of the 20and century and the first decade of the 21st century as developers create new malls in the virtual plots.
TheMall allows merchants to sell virtual and physical goods and this mall is easily accessible through a browser. Users will be able to access it with conventional gadgets like PCs and smartphones. The company also said it's working on VR headset support, though it didn't provide many details on that. Users won't need an app or download to access the mall. It will not require any special hardware platform to use. TheMall is powered by blockchain technology.
Alan Smithson and Julie Smithson have been working on the project since 2015. The company was incorporated in 2016. The duo assembled a team with Paul Konieczny as CEO, Walid Abdelaty as CTO, and Stefanie Smith as President of Marketing. In 2020, the company developed an engine to run the metaverse mall on the web and has been working on it for three years. A second engine was developed this year to give the virtual mall better graphics for launch.
Virtual malls never run out of space
Physical malls have space limitations, but a virtual mall has a space advantage. The amount of digital space to shop is unlimited. TheMall space of 100 million virtual square meters accommodates 100 floors. This virtual mall offers a virtual shopping experience 8 times larger than the world's largest mall in Dubai, according to MetaVRse co-founder Alan Smithton. Smithton says his company's goal is to create the premier destination for retail and entertainment in the Metaverse.
The company will soon announce the main tenants of TheMall. In one video, there are images of some of the major brands such as Nintendo, Xbox, Nike and Harley-Davidson and it is unclear whether these brands actually made it into the mall or are just being used for purposes. demonstration.
Smithson says the company wants to bring everyday users to TheMall, as hardcore gamers are likely to find TheMall's technology disappointing. it doesn't come close to the sophistication of modern games. Even older smartphone users will be able to access this virtual mall.
The new version of the mall has a number of innovations despite the fact that it is not an Unreal Engine 5 game. For example, the team worked on multithreading on mobile. The graphic style of the virtual mall realistically mimics that of real malls. The team had to create a number of cool innovations to get millions of polygons to display on the mobile browser without straining your smartphone's computing resources.
The images on TheMall are very crisp and realistic, according to VentureBeat, and not like the fantastic blocky pixel worlds of Minecraft and Roblox.
There's a demo of a motorcycle in a store in the virtual mall that shows moving interactive parts. However, the company still made a compromise by designing for the web rather than leveraging the power of powerful advanced game engines or the special platform of gaming consoles and PCs. That's why it will not appeal to hardcore gamers. The experience in TheMall is not as realistic and interactive as a game made in Unreal Engine 5.
Although TheMall's web graphics have some limitations, the team believe they are groundbreaking in the way they have been used to build such a large world. MetaVRse created the mall with its custom WebGL layer for hardware-accelerated 3D graphics in the browser. By tapping into a graphical trick, the team is able to render an object with 21,000 polygons in a single megabyte.
Therefore, it is much easier to zoom in on data while making location changes, moving around an object, or moving through a mall. The experience will run smoothly on iPhone 6 and later devices. Much of TheMall's art was created in-house using Adobe Substance.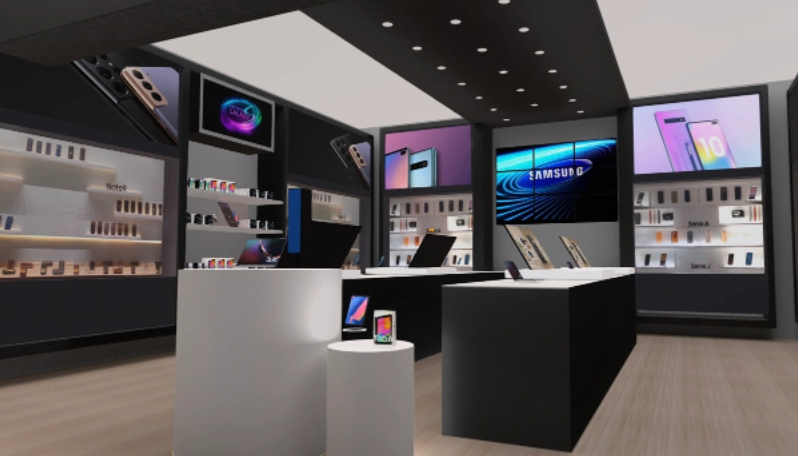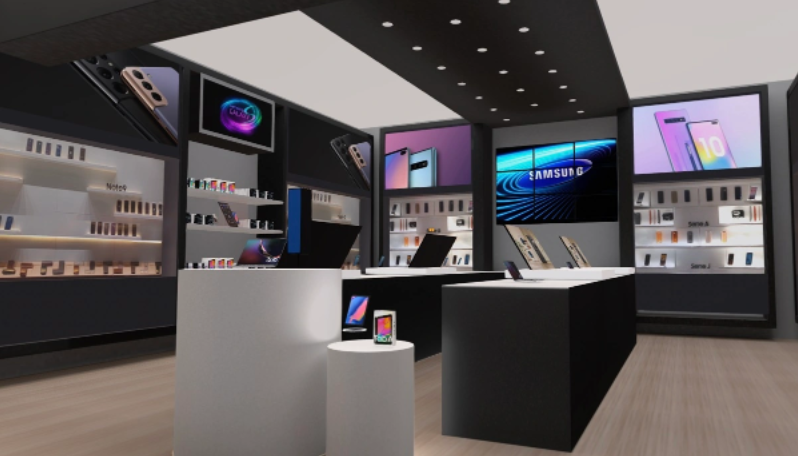 Make NFT purchases for the retail space
MetaVRse wants to sell around 70% of TheMall's virtual store space as NFT. The remaining 30% of the area will remain as speculative property for investors. Owners can resell these metaverse properties for a profit if they wish.
TheMall developers can turn their plots into brand hubs where events can be held. Smithson says these courts can host events such as NFT typing and interactive games. They can also be used for comedy shows, concerts or a personal AI concierge (based on conversational AI) who can answer visitors' questions and advise them for a better personalization of the shopping experience. For example, a buyer who is interested in cars can be guided to the floor containing cars. Recommendations will be made based on the loyalty programs to which buyers subscribe. The company says loyalty programs will require active consent from users, thereby complying with relevant data protection regulations in disparate jurisdictions such as the European General Data Protection Regulation.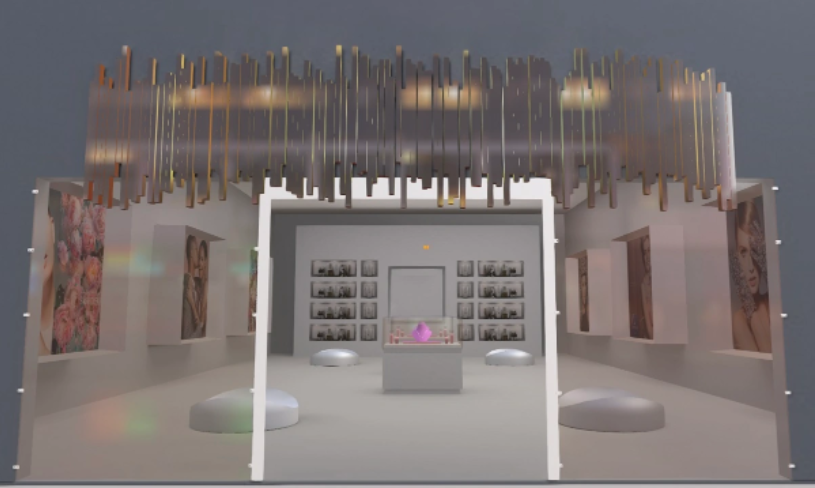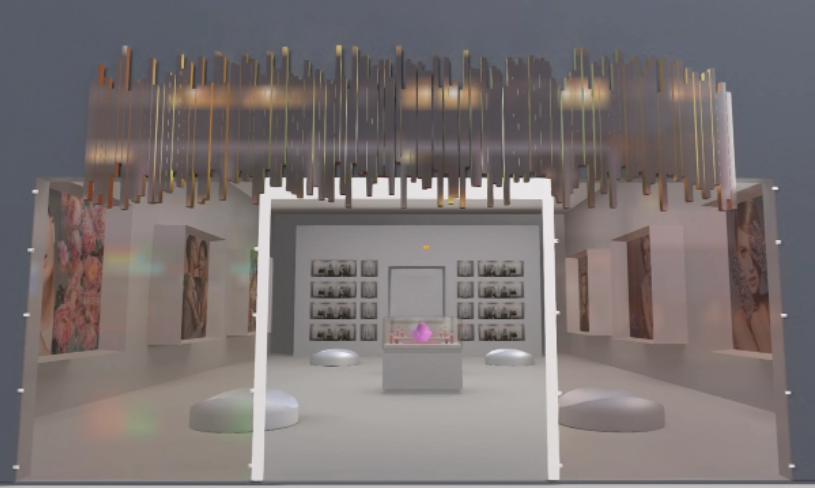 MetaVRse has created an avatar system from scratch and also plans to set a global standard with its own avatar system that brands can use to create clothing and accessories such as hair, bracelets, shirts, necklaces, bracelets, belts, earrings, jackets. , shoes and pants to adorn the avatars. Avatars can also be created as NFTs. Each buyer visiting TheMall by MetaVRse will be able to invite up to ten friends upfront.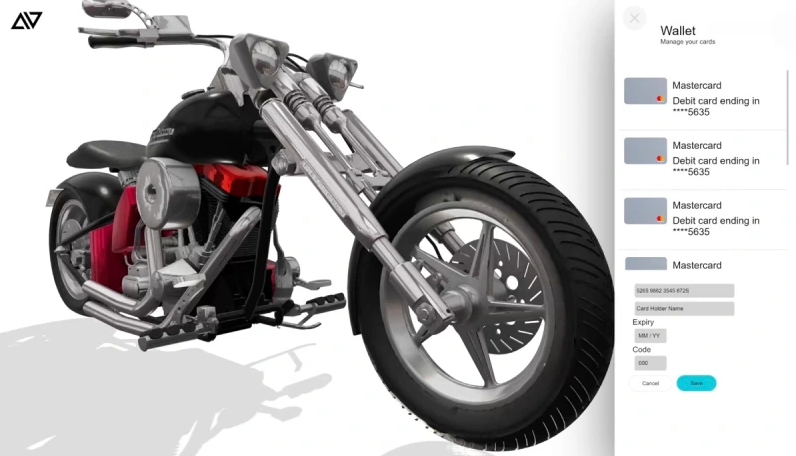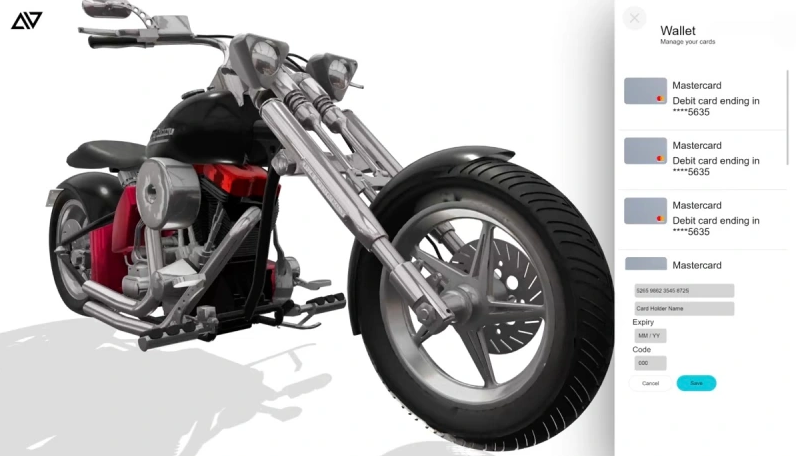 The team claims that TheMall will also feature security protocols for more secure transactions and will not be fully anonymous. Payments in the virtual mall are made using Stripe. Platform providers can also use the BitPay payment service which links 95 crypto wallets as well as 15 cryptocurrencies.
TheMall's low-code developer tools make it easy to create and modify a store. The tool has a drag and drop interface. Developers are even able to divide floors into 10,000 square foot stores. It is even possible to broadcast videos inside the stores.
MetaVRse says it wants a brand-safe environment where brands will have a say in designs. It will charge a 3% commission on purchases in the mall. That's incredibly low compared to the 30% charged by Apple Stores. TheMall will also charge developers a 3% commission on rental fees. Each floor of the virtual mall will have a starting price of 100 ETH, which equates to around $300,000.
You can sign up for early access to TheMall by visiting TheMall.io. The official launch is scheduled for the summer of this year.
https://virtualrealitytimes.com/2022/05/15/themall-wants-to-lure-customers-to-shop-in-the-metaverse-with-a-mega-meta-mall/https://virtualrealitytimes.com/wp-content/uploads/2022/05/A-shoppers-view-of-TheMall-600×322.pnghttps://virtualrealitytimes.com/wp-content/uploads/2022/05/A-shoppers-view-of-TheMall-150×90.pngSam OchanjiUnclassifiedTheMall is expected to be the biggest store in the Metaverse when it launches this summer. The platform wants to bring customers to shop virtually through a browser that will give access to mainstream users with conventional gadgets. Over the past few decades, the mall has been the centerpiece…Sam OchanjiSat
Ochanji[email protected]Administratorvirtual reality time